Redemption
by Sonja Prosenc
Odrešitev, fiction
Principal photography Spring 2020
The arrival of a handsome 25-year-old Julian interrupts the routine family life of Aleksander, Olivia and Agata. A dark comical drama. Julian, a son Aleksander never knew about, visits the family as a stranger, completely different from them. This becomes even more apparent when a family whose car burned down knocks on their door in the middle of the night in need of help. Julian's compassionate and humane reaction sets the mirror to Aleksander and his wife Olivia, wealthy upper-class people who live with their daughter under a bell jar and have long since lost touch with reality. The mechanical and empty relationships of a wealthy family that recently moved to the countryside at Aleksander's request are exposed and inevitably begin to change. Through humorous situations, Aleksander, Olivia, and their 12-year-old daughter Agata will have to come to terms with the presence of a new household member Julian. Julian only stays with the family for two weeks, but no one remains the same after his visit. Redemption is a clinical study of a family that, through the tone of a black comical drama, explores the theme of emotionally empty elites and places it in the context of contemporary social issues.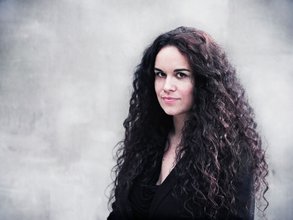 Sonja Prosenc is a director, writer, and producer. After her feature films The Tree (2014) and History of Love (2018), which won an award at the Karlovy Vary IFF 2018 in the Main Competition, the dark comical drama Redemption will be her third feature. Apart from receiving numerous awards, her first two films were also presented as the national Oscar candidates. Sonja was selected by Cineuropa as one of eight European female film directors to watch, and included in the Eurimages' Gold Album of 50 directresses of the last twenty years in 2020. Her distinctive and poetic approach to film language has been appreciated by cinephiles and film critics alike, but she also likes to venture into genre film. In 2019, her short comedy Paradise received the national Best Short Film Award.
Monoo production house is characterised by distinctive film voices. Its films aim to tell personal and intimate stories on the backdrop of relevant social issues. They can be poetic and visually stunning, cleverly comical or lyrical, but always original. Monoo aims to set up their films as international co-productions, to team up with excellent film authors from countries across the continent to produce or co-produce films as envisioned by the respective directors. Their two features from the last two years – Son (2019, I. Tanović) and History of Love (2018, S. Prosenc) – were supported by Media and Eurimages, received awards at home and abroad, and selected to represent their countries as Oscar candidates. At the moment, Monoo's development lineup includes a young audience film Colony written by Sonja Prosenc, a dramedy 17 Moments of Summer written by Despina Ladi, and a dark comic drama in pre-production with the working title Redemption.
director
Sonja Prosenc

production
Zavod Mono o
co-production
Incitus Films, Wolfgang i Dolly
co-funding
Slovenian Film Centre, Filmkraft Rogaland, Zefyr Media Fund