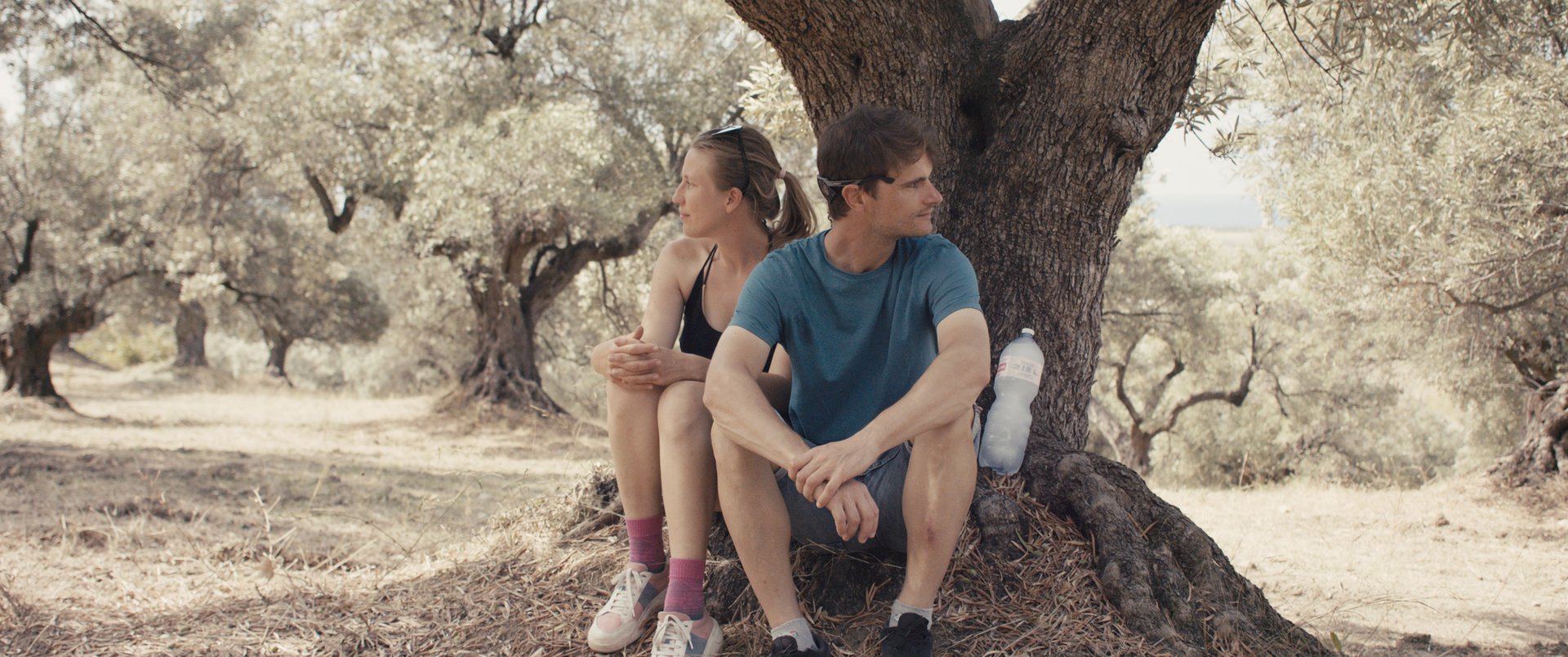 Cent'anni
by Maja Prelog
Cent'anni, documentary, c
In postproduction
A young couple keeps trying to find a way to overcome trauma, while their lives are completely dominated by it. After bravely combating leukemia and undertaking a bone marrow transplant, Blaž and Maja embark on a unique road trip over the famous Giro d'Italia climbs. She follows him with her camera as he hits the road with his road bike in pursuit of recovery. The first outbreak of his disease happened while he resided in southern Italy. They travel all the way from the Dolomites to the volcanoes of Etna, passing by Calabria and visiting the doctor who saved his life. On their journey, the burden of their trauma gets heavier, which is depicted in a somewhat dreamy manner, through fragments of reality and flashbacks. Blaž is determined and getting closer to his goal, but he continues to feel insecure and useless. Maja is trying to understand him, but she wants to move on: they cannot carry around all this pain forever. They find themselves drifting away from each other whilst traveling through one of the most beautiful sceneries in the world. Will they find love again in the aftermath of the disease? What is love after all – a state of perfect caring or an active noun like a struggle?
Maja Prelog (1988) is a film directress, based in Ljubljana. Her student short film Wild East (2012) received the Vesna Award at the 16th FSF. Since 2012, she has been a member of the RÁ. art group, finding her means of expression in cinema and other forms of artistic practices. She is a co-author of music videos for the world-renowned art music group Laibach. She wrote, directed, and produced her short experimental film 2045 (2016), which received the Best of FeKK SLO Award at the Ljubljana short FF FeKK 2016. Cent´anni is her debut feature.
Characterised by a truly independent spirit and individual approach, Cvinger film aims to produce author-driven films and documentaries that are story-led, boldly told, globally relevant, and possess a significant potential for critical and international audience success.
Awards:
Avanpost Media Award best documentary (Avanpost Media, 2021), DOK Leipzig Preview Award best documentary (DOK Leipzig, 2021), Docs-in-Progress Award best documentary (Festival de Cannes, IEFTA - International Emerging Film Talent Association, 2021)
screenwriters
Maja Prelog, Blaž Murn
director
Maja Prelog
producer
Rok Biček
co-producers
Alessandro Leone, Massimo Casula
directors of photography
Lev Predan Kowarski, Maja Prelog
film editors
Olga Michalik, Maja Prelog
sound designer
Julij Zornik

cast
Blaž Murn, Maja Prelog, Franco Roppo Valente
production
Cvinger film
co-production
Agresywna Banda, Zena film, RTV Slovenija
co-funding
Slovenian Film Centre, Polish Film Institute