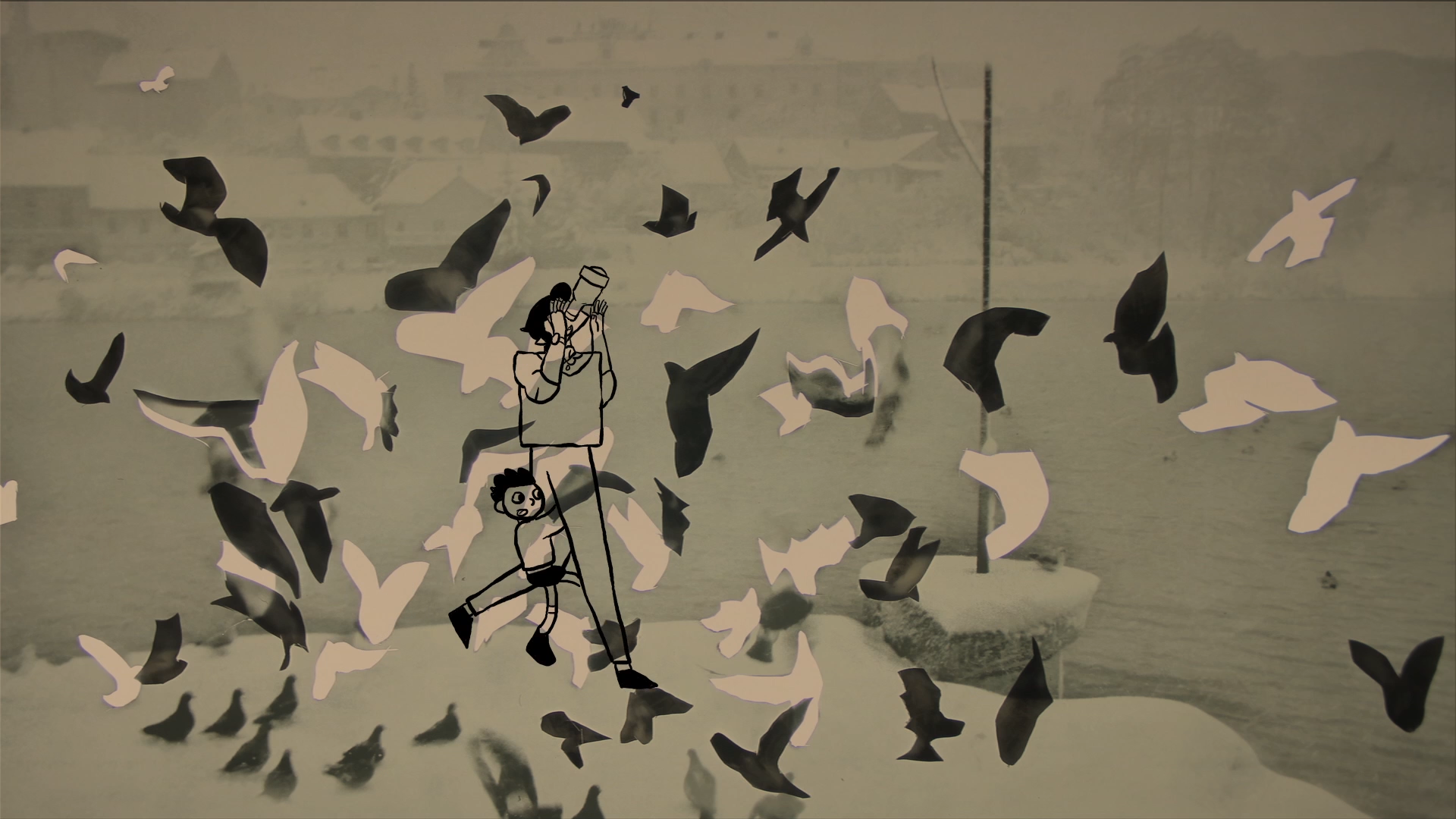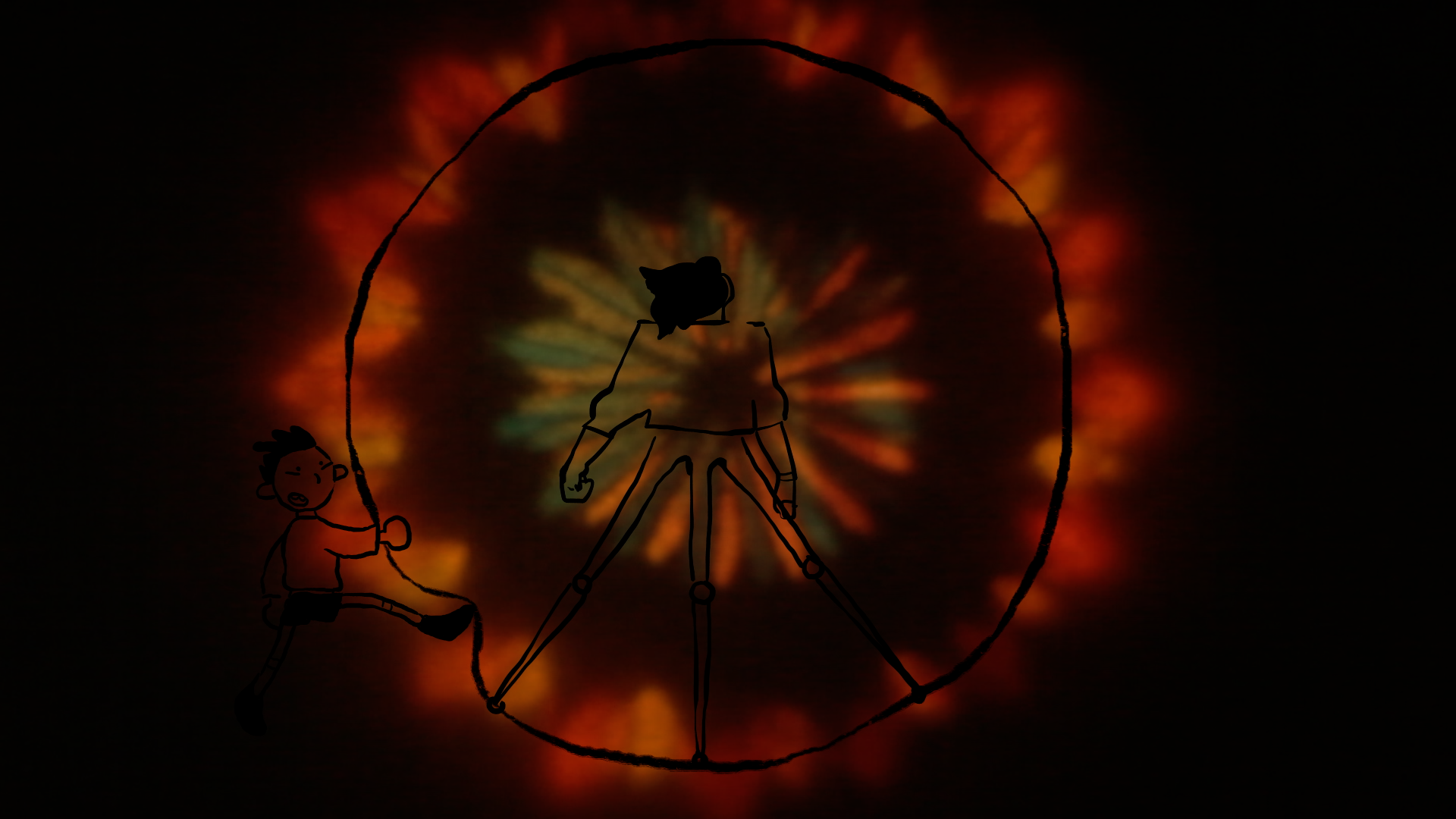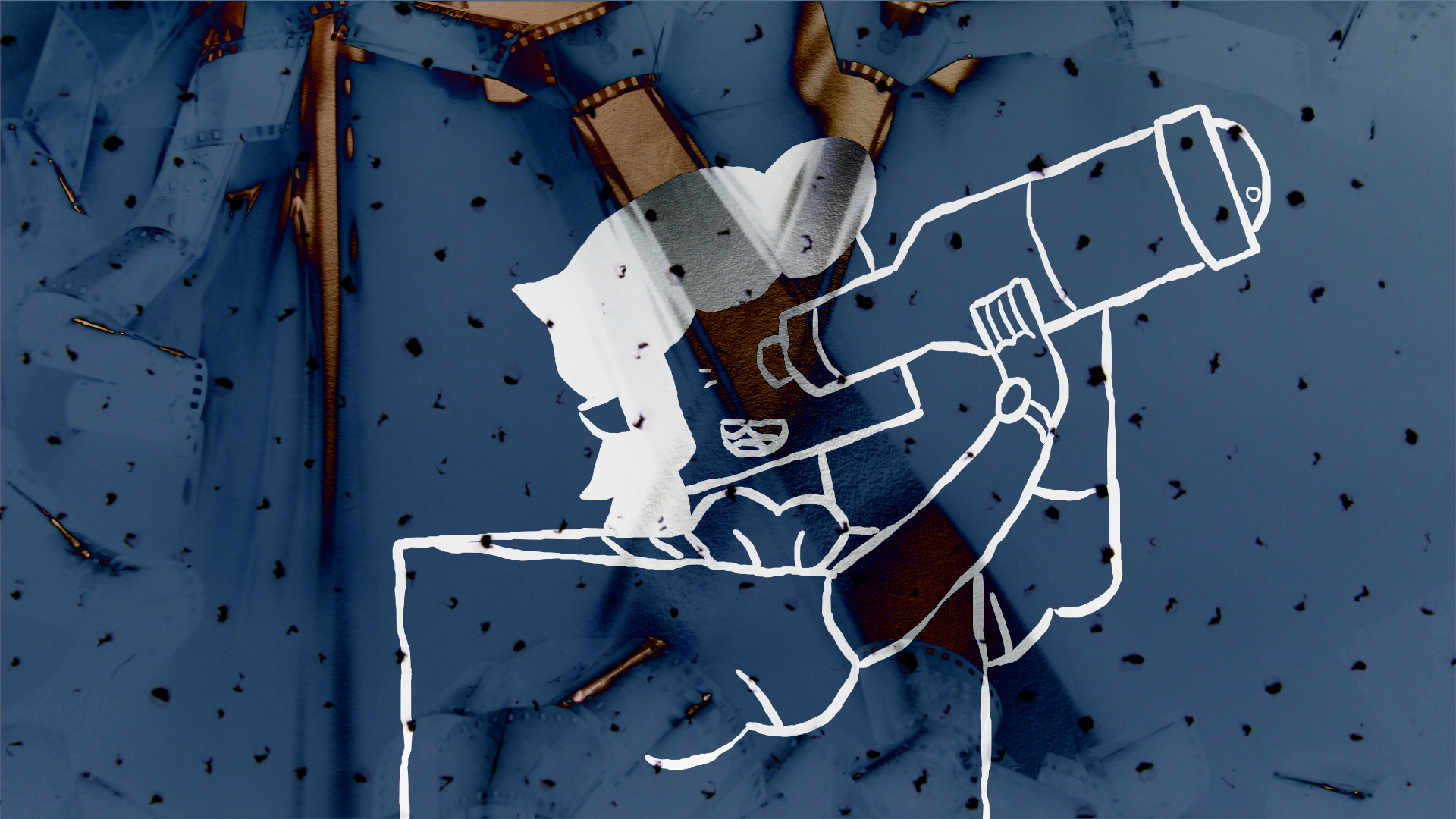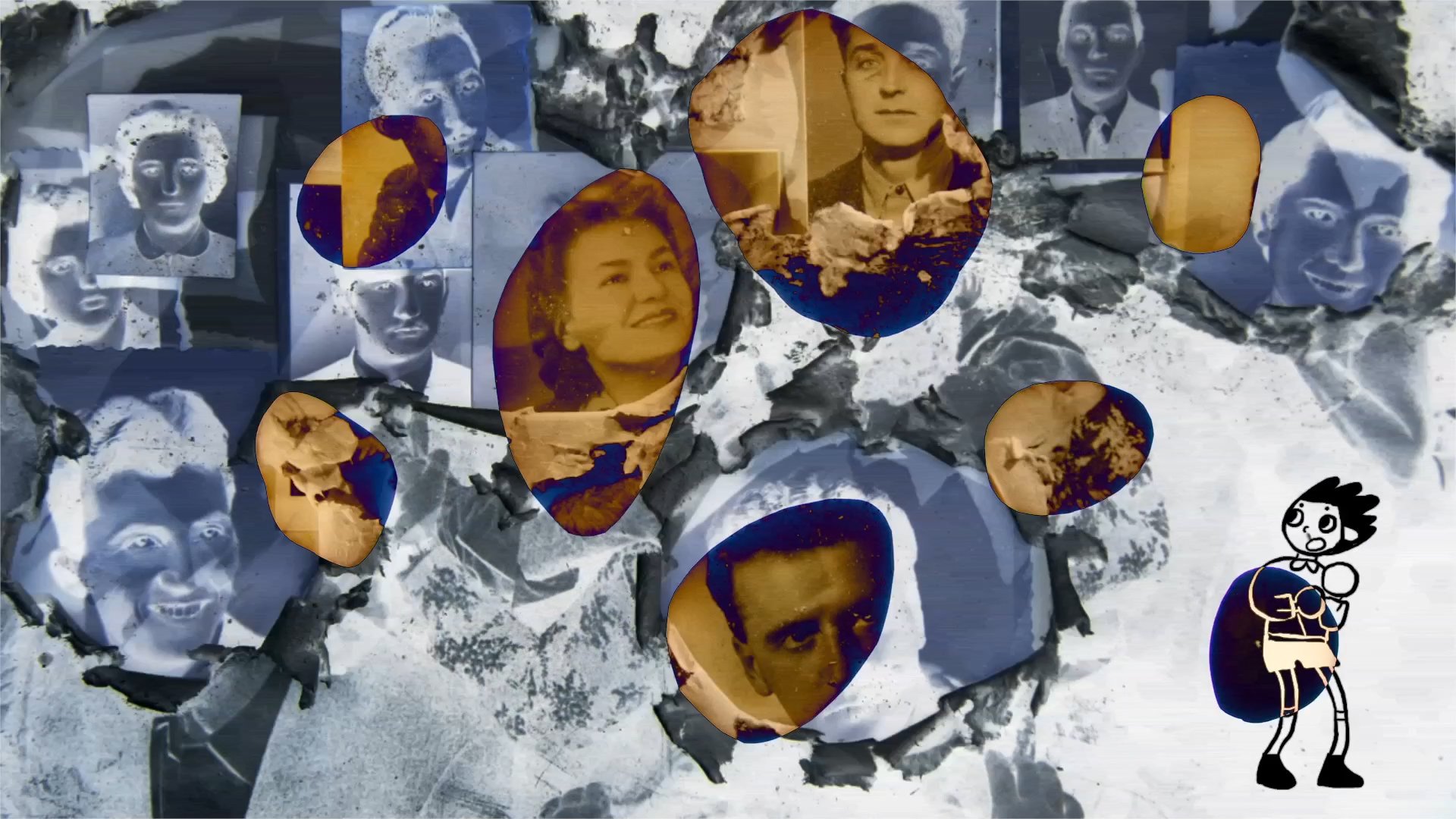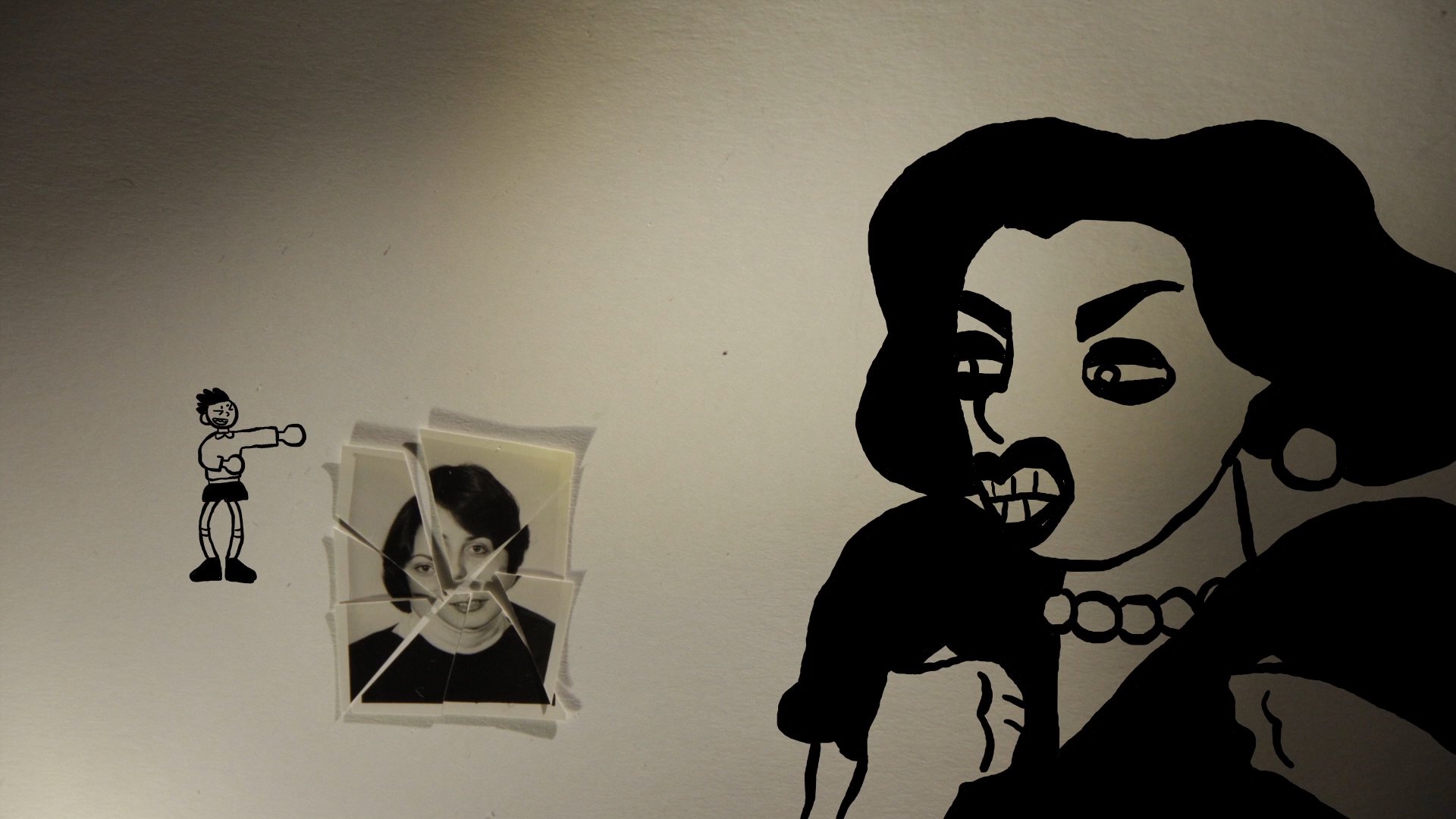 My Father's Damn Camera!
by Miloš Tomić
Ta presneta očetova kamera!, 2021, animated, hand-drawn, stop motion, digital DCP, 1,77:1 (16:9), c, 7 min
Finished
A reckless boy in an almost desperate and therefore troublesome way persistently seeks the attention of his father - photographer. Being confronted with his father's artistic chaos and his obsessive fascination for photography-life, on his way of growing up these elements eventually become essential for strengthening their father-son bond.  In a story that intertwines hand-drawn and stop animation in the collage technique, the author takes his audience on a ride through the archive of the Slovenian photographer Dragiša Modrinjak, and at the same time draws from personal experience as a filmmaker and father.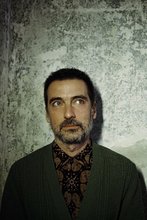 Miloš Tomić (1976) graduated in film directing from the Academy of Arts in Belgrade in 2001. He holds an MA in animation from the FAMU (cz), the class of Petar Skala. There, he also attained a PhD with a thesis on discarded objects as materials for film and photography. Since 2009, he has lived in Belgrade, where he teaches short video forms at the Singidunum University. In 2013, he represented Serbia at the Venice Biennale. He has made over sixty short fiction, documentary, experimental, and animated films, screened at numerous festivals.
screenwriter
Miloš Tomić
director
Miloš Tomić
producer
Mojca Pernat
animators
Miloš Tomić (stop motion), Aleksandar Petković (2D animation), Isidora Vulić (2D animation)
directors of photography
Miloš Tomić, Andrej Firm
film editor
Marko Simić
sound designers
Dako Puač, Mićun Jauković

production
Filmsko društvo Film Factory
co-funding
Slovenian Film Centre, Mestna občina Maribor
distribution
Bonobostudio