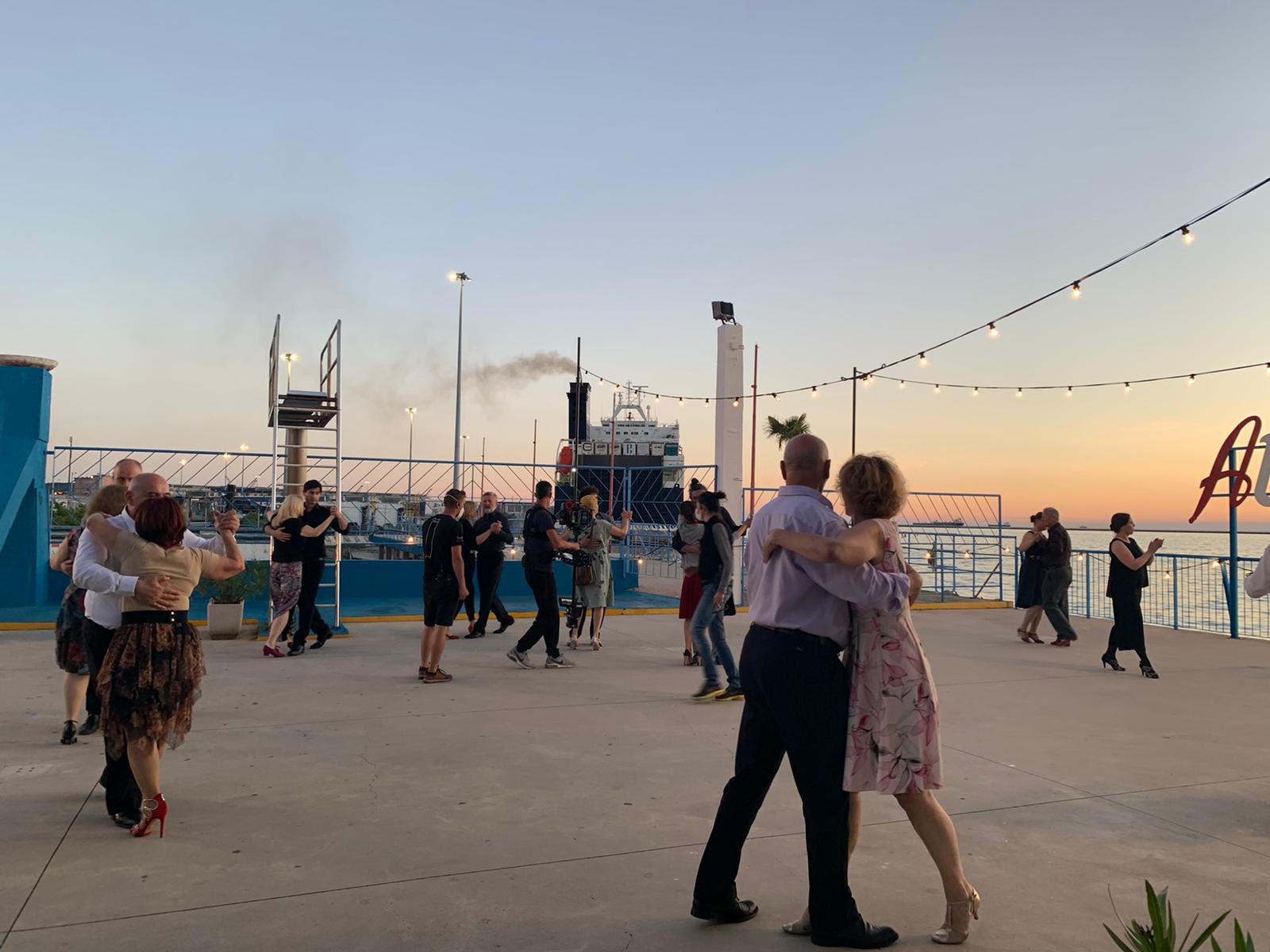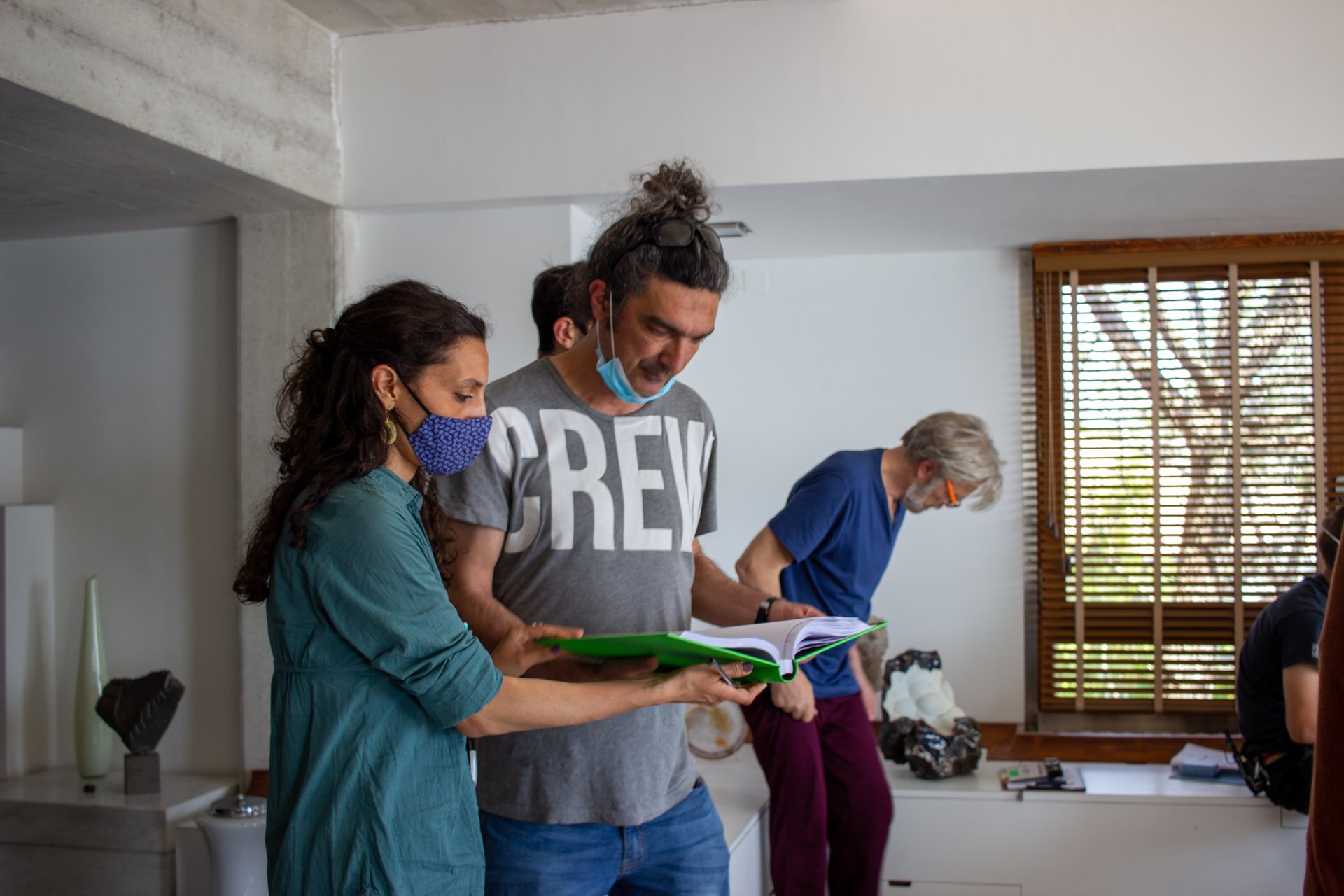 The Man Without Guilt
by Ivan Gergolet
Mož brez krivde, fiction
In production
Trieste, a town on the Adriatic coast, at the border between Italy and Slovenia. Angela is a fifty-year-old widow. Her husband died of lung cancer caused by the asbestos dust he had inhaled as a worker. Angela works as a cleaner in the hospital. She finds out that Francesco, the former employer of her husband, has been hospitalised due to a brain stroke. There she meets Francesco's son, who is impressed by Angela's pleasant manners and, unaware of the connection between the two, offers her work as his father's caregiver once he gets discharged. As Francesco has avoided a conviction, Angela accepts the offer to punish him, but she soon realises that she is unable to hurt him. Consumed by anger, she decides to separate the father and son to condemn Francesco to loneliness, putting at risk everything she has left: the relationship with her daughter and her best friend as well as her integrity as a woman. All her actions turn against her like a boomerang, but when everything seems lost, Angela discovers that the deep darkness that she has succumbed to contains an unexpected truth. When the executioner becomes her own victim, revenge can transform into forgiveness and a new beginning is possible.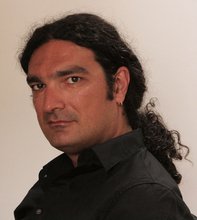 Ivan Gergolet (1977) is a member of the EFA, he graduated in cinema from the University of Bologna. He was one of the media activists that created OrfeoTV, the first street television in Italy, in 2002. Gergolet started working professionally in 2006, also as a runner, assistant director, and unit manager on several productions. Since 2008, he has taught filmmaking in high schools and the Trieste jail, developing and shooting short films, documentaries, as well as music and social videos to promote filmmaking as a social awareness and a tool for personal growth. His documentary debut Dancing with Maria (2014) was the first documentary ever selected for the International Film Critics Week programme of the 2014 Venice IFF, where it received the Civitas Vitae Price. Later, this film was nominated for the Best European Documentary at the 2015 European Film Awards and distributed theatrically in Italy, Argentina, Slovenia, Croatia, Serbia, Mexico, Russia, Poland, and many other countries. It has been screened at more than 50 international festivals and won many international awards.
Staragara, established in 2003, is dedicated to working with acclaimed film directors as well as carefully selected new film talents in Slovenia and beyond. It develops stories with strong artistic and personal notes, using the presence of the universal film language as the form. The company has produced five feature films and taken part in numerous international co-productions, very successful at international festivals and distributed in different territories. It focuses on both fiction films and creative documentaries with considerable international appeal. Staragara mainly co-produces in the region of the former Yugoslavia, and it has established a superb artistic and scouting collaboration with Italy and certain other countries, for example Czechia, Hungary, and the Netherlands. One of its principles is to produce regional artistic stories with an impact and visibility on the global film markets. The Staragara production company has also become active in the field of service productions, cooperating on international projects.
director
Ivan Gergolet
producers
Miha Černec, Jožko Rutar
director of photography
Debora Vrizzi
production designer
Marco Juratovec
costume designer
Gilda Venturini
key make-up artist
Alenka Nahtigal

cast
Branko Završan, Valentina Canelutti
production
Staragara, zavod za kulturne dejavnosti
co-production
Transmedia produkcija, Propeler film
co-funding
Slovenian Film Centre, Friuli Venezia Giulia Film Commission - FVG, Friuli Venezia Giulia Film Fund, Ministry of Cultural Heritage and Activities and Tourism - MiBACT, Croatian Audiovisual Centre, Eurimages